Repair
Emergency maintenance service
In case of abnormal shutdown or other problems of your robot, we will provide 7x24 hour telephone technical support service. First, technicians will call to guide the preliminary troubleshooting. If necessary, we will send technicians to the site with relevant accessories for maintenance at the first time.
Routine maintenance service
When there is a problem with your robot and it is still unable to troubleshoot through telephone guidance, you can send the robot to our company. We will arrange technicians to carry out the test at the first time, and feed back the test results to you in time, tell you the maintenance cost, and ask you whether you agree to the maintenance. After the repair, we will pack the robot in time and send it back to you.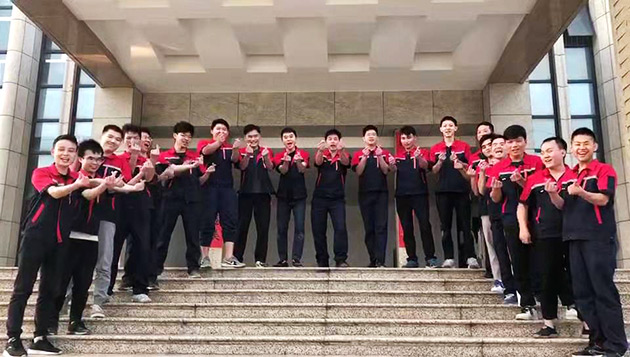 Technical team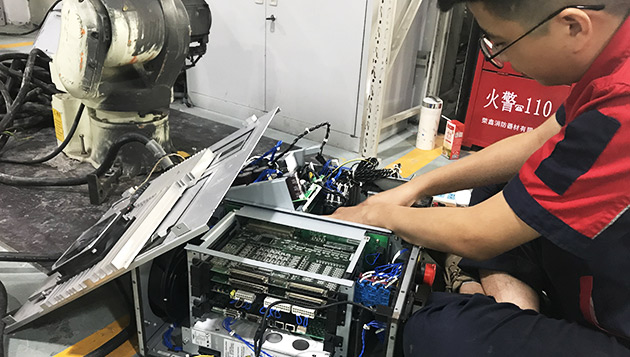 Control cabinet maintenance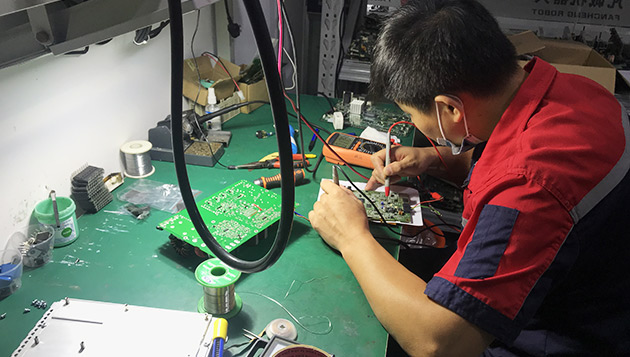 Maintenance circuit board